EFFECT OF PURPLE LETTUCE AQUEOUS EXTRACT IN CYTOGENETICS ACTIVITY OF LETTUCE ROOT UNDER SALT STRESS
Resumo
Salinity can affect cell division and cause chromosomal abnormalities such as the formation of micronuclei, chromosome stickiness, c-mitosis and multipolar anaphases. Plants react to salt stress with morphological, biochemical, physiological, cellular and molecular adjustments. The aim of this study was to evaluate the effect of different leaf extract concentrations of purple lettuce on the cytogenetic activity of lettuce roots, cv. Regina, from seeds subjected to salt stress. Four extract concentrations of purple lettuce (0, 50, 100 and 150 g lettuce leaves L-1 water)and five concentrations of sodium chloride (0, 30, 60, 90 and 120 mM) were tested, constituting 20 treatments, with distilled water for a negative control. The analyses were of mitotic index (MI), phase index of mitosis (prophase, metaphase, anaphase and telophase) and the presence of chromosomal aberrations. Salt reduces the mitotic index and all index phases of the lettuce roots. The purple lettuce extract does not affect the mitotic index, reduces the cell index in prophase and increases the cells in telophase of lettuce roots. The purple lettuce extract and salt cause chromosomal abnormalities in lettuce root cells; however, a smaller number of mutations is found by applying 100 g L-1 extract.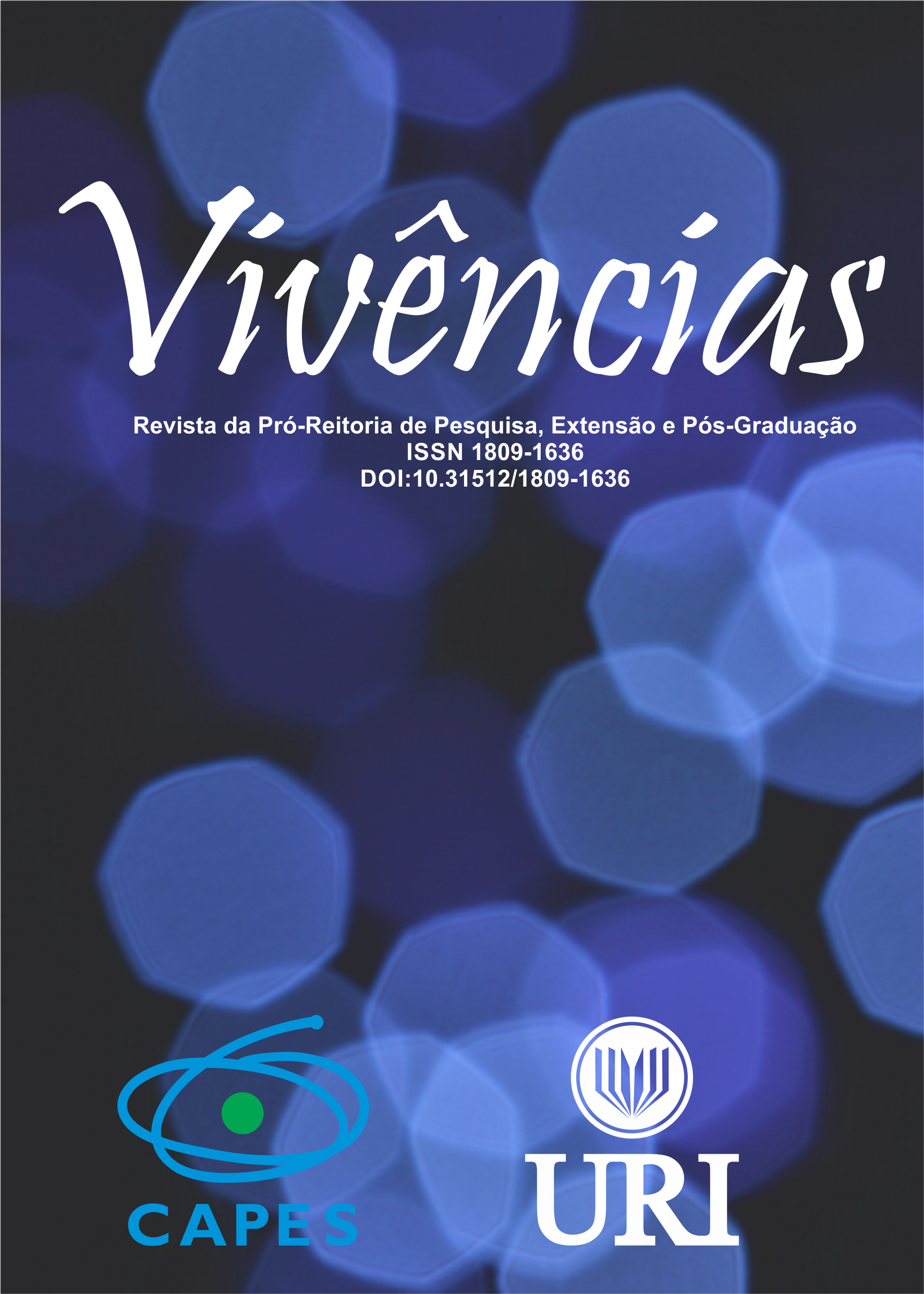 Como Citar
Deuner, C., Munhos, A., Bobrowski, V. L., Deuner, S., Almeida, A. da S., & Meneghello, G. E. (2020). EFFECT OF PURPLE LETTUCE AQUEOUS EXTRACT IN CYTOGENETICS ACTIVITY OF LETTUCE ROOT UNDER SALT STRESS. Vivências, 16(31), 123-136. https://doi.org/10.31512/vivencias.v16i31.218
Seção
ARTIGOS DE FLUXO CONTÍNUO
Copyright (c) 2020 Cristiane Deuner et al.
Este trabalho está licensiado sob uma licença Creative Commons Attribution-NonCommercial-NoDerivatives 4.0 International License.